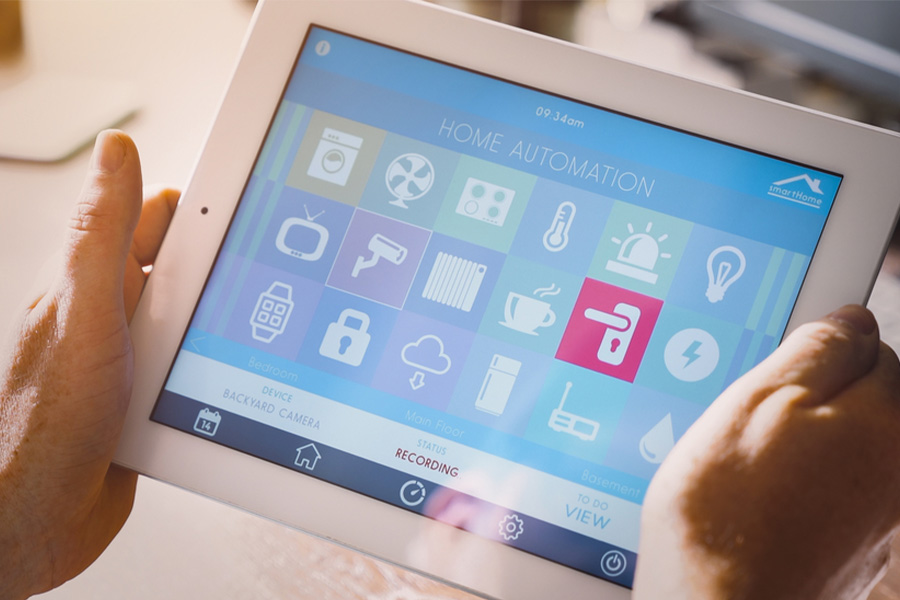 Amarillo Home Automation 101
Are you interested in having more flexibility and peace of mind in your life? Have you heard about homes with smart devices and wish to know more on how to modify your own property? This simple tutorial -- Home Automation 101 in Amarillo -- is intended to explain how you might use innovative, connected equipment to make your daily routine simpler to manage and more energy-efficient.
You will bring automation to a home security system with confidence, and allow your home's lighting, locks, comfort levels, and even more connected devices respond to your unique requirements.
What Is Home Automation In Amarillo?
If you are a current homeowner or planning to acquire a home, you've probably thought about the following inquiry: What is home automation in Amarillo? Basically, a home automation system monitors and controls various components within your home, so you don't have to. You can set items such as smart bulbs, smart locks, and thermostats to respond even if you're not on site. For instance, you don't have to flip a switch to turn on a light or move a dial to change the temperature.
Automation provides versatility and convenience to your home
Smart home automation will be different in every home. For example, you might program your different elements to operate according to a schedule you've created via your smart hub or mobile app. Or arrange your devices to function in unison to create the ideal setting for movie night or for bedtime. Or you might have various smart sensors react to one another to help ensure your property is adaptable to various situations. You also can control your automated devices with vocal directives if you connect to a wireless, virtual assistant from Amazon or Google.
Of course, you have to have a fully featured smart home automation system to get the latest in remote management, scene creation, and scheduling. Many homeowners have the most luck linking home automation devices to their home security. Many security systems already have the ability to control cameras and alarms through a smart hub or mobile security app. Adding in your smart locks and various other automated systems lets you administer everything in the same place. In addition, utilizing your property's security for your home's automated equipment has the added benefit of you only needing to understand one platform for all your smart devices.
Smart Home Ideas In Amarillo
There are numerous helpful smart home ideas for your Amarillo home. Consider these choices to find a world of convenience you may not have thought achievable:


Smart thermostats: You no longer have to manipulate your thermostat dial by hand. As an alternative, fix your smart thermostat to activate according to your daily schedule. For example, automatically decrease the temperature when you're away. Then you might have your system go up to a more comfortable temperature by the time you arrive. Or use your smartphone app to view the HVAC reading anywhere and alter it to your satisfaction.
Enjoy The Perks Of Smart Home Automation In Amarillo
So, is smart home automation worth the trouble? Luckily, home automation offers more than merely a neat tool to switch on your lights from your mobile device. See how automation adds real advantages to your hectic life.


Safety: Home automation has obvious and beneficial safety implications. Make your house appear lived in when you're away with preprogrammed lights and visually inspect visitors with an automated doorbell camera. Be notified and have your home illuminate when a video camera or your alarm system is triggered. Smart locking systems, surveillance, and items like CO and fire detectors all promote a heightened degree of protection for your property.



Simply your life: By setting schedules, you never have to fret about switching off the lights or securing your entryways, as your system will handle it for you. Check on your various implements when you're gone, and manage practically all facets of your installation from a distance. Create scenes like bed time that adjust everything perfectly to get the ideal mood and comfort. You might even tell your Google or Amazon assistant on how you wish to have your interior and see your home instantly respond.



Lower energy consumption: A leading reason to implement smart home automation is how it can save you money. To be honest, there might be individuals in your house who neglect to do certain tasks like switch off lights. When you put your property's illumination on a schedule, you can stop burning electricity throughout the day. Decrease energy bills by adjusting your home's comfort settings for occasions when you're gone. Did you not remember to decrease the air when you left for vacation? No need to worry, as you're able to change it right from your hotel room.
Ready To Go Beyond Home Automation 101 In Amarillo?
If you are asking yourself, "how was it possible for me to live without home automation in the past," you're ready to schedule a consultation with your security professionals. We can answer all your questions -- from smart lights to security cameras -- and customize the right package for you. Just dial (806) 302-1613 or send in the form below.
Cities Served Around Amarillo By Secure24 Your Local ADT Authorized Dealer